My introductory rant this week is on a new fact about Amazon that makes me angry: Amazon prohibits digital books it publishes to be available to libraries. It is the only publisher that does this.
Turns out, the tech giant has also become a publishing powerhouse — and it won't sell downloadable versions of its more than 10,000 e-books or tens of thousands of audiobooks to libraries. That's right, for a decade, the company that killed bookstores has been starving the reading institution that cares for kids, the needy and the curious. And that's turned into a mission-critical problem during a pandemic that cut off physical access to libraries and left a lot of people unable to afford books on their own.

Want to borrow that e-book from the library? Sorry, Amazon won't let you. – Washington Post
As said poor needy kid who made regular trips the library with her family, this is so lame.
If you already have a library card and want to check out digital media:
Libby app – for audiobooks and ebooks (replacing their previous app, Overdrive).
Hoopla – this is what my library uses mostly for videos, but I've used it for graphic novels too
Kanopy – Even more movies from my library (these tend to be more modern and/or more indie or documentaries, from what I can tell)
PLUS you can check if your library has free subscriptions to newspapers or other e-learning materials. For example LA patrons can have access to NY Times online and Lynda.
You can add this Library Extension to let you know if a book you're looking at on Amazon, GoodReads, or other book sites is available at your library
They're all free! Yes, there's sometimes I wait, but I have 900+ books on my to-read list and always keep roughly 5 books working their way through holds on the app anyway.
Need something new that's not at your local book shop?
Does a rant on Amazon feel out of place? You know, part of me feels like it shouldn't be up to individuals to make tiny amounts of change and we should instead be doing more collective work*, but yes and here is a list I found for some other Amazon alternatives that felt very comprehensive (there are even more book sellers there!). Honestly, it's been kind of a relief for me to shop on other stores because I get serious choice overwhelm and their limited selection helps with that.
Ok, I still use Goodreads, but I am trying Story Graph to see if I can commit to the switch.
(*actually this thought is stolen from this tumblr post Carissa sent me and who knows if I'm just being taken for a ride)
Fiction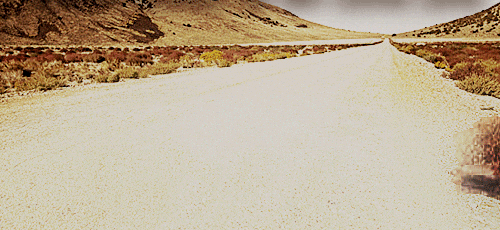 Non-fiction
Why I picked up this book: Because you know, everyone was reading it.
Mood: Remember Obama?
First, for the record, I didn't realize how long this book is! The audiobook is 28 hours long and it's 700+ pages. Obama has things. to. say.
I did really enjoy it and also realize it's really political. Feelings welled up sometimes like I was reading an inspirational speech (sometimes I was) and thinking of a more hopeful tomorrow…but also there were just a lot of details about some of the major policy decisions during his first years in office. Things I didn't really know because I didn't feel like I had to know because things seemed generally ok. It made me realize how very little I know about what goes into policy making. It never felt hard to read for me and I think Obama is a great writer.
Why I picked up this book: I really liked Allie Brosh's other book, Hyperbole and a Half, named after her blog and wanted to pick up this book too.
Mood: webcomic turned book that's funny and sad.
I don't know if everyone would like this book, but I love it! It's the book that I wish I could write if I was more dedicated to writing and drawing. I adore her illustrations, they're so expressive and emotional and her sense of humor is spot on. Here's a chapter from her book, The Poop Mystery, if you want a taste before diving in. The book intermixes memories from childhood, and her dealing with a series of unfortunate events and depression as an adult. After hearing me chuckle a few times, Scott mentioned he's never laughed at something he's read before. We're both very stoic consumers of comedy usually.
The Book of Joy by Dalai Lama XIV, Desmond Tutu, Douglas Carlton Abrams
Why I picked up this book: How I got here could be a long-winded post in itself. Basically, I read a book about the history of mankind starting from microorganisms to founding religions and building up cultures and how the good & evil dichotomy was relatively new and a mostly western belief and how it lead to all of these other community changes…and I realized that the non-dichotomy beliefs which are-but-not-exclusively eastern philosophy sounded better and that I knew nothing about them and so I set out to learn more. And also less academically: I am sad almost always.
Mood: The audiobook feels like Car Talk for mindfulness and compassion where Click & Clack the Tapper Brothers are two spiritual leaders in their 80s.
The book covers a guided interview between Dalai Lama XIV and Desmond Tutu over a couple of days on question of joy submitted by people around the world. The interviewer and collaborator, Abrams, conveys throughout the book how jovial and jokey the two themselves are together. The majority of the book is their answers to questions on cultivating lasting joy in your life and the last chapter is actual practices you can try. I wouldn't say it changed my life, but it's hard to give it a bad review either, it's very wholesome.
Why I picked up this book: Same as above and my mom listens to Tich Nhat Hanh a lot because he's Vietnamese
Mood: Less playful, more MINDFULNESS NOW
You know, what does it say about me that I was listening to an audiobook about mindfulness while multi-tasking other things? The language was pretty and examples thought provoking, but I was in and out. Here's one of the stories I enjoyed that happened to be in both of the books:
There was an old man whose livelihood depend on his horse. One day his horse ran away and all his neighbors took pity on him. "How unlucky you are, what misfortune!"

But the old man was not anxious. "Well see," he said "we'll see."

A few days later the horse returned, bringing several wild horses with it. The man and his family were suddenly very wealthy. "How lucky you are" exclaimed the villagers.

"Well see," the old man replied, "we'll see."

One day while his only son tried to ride one of the untamed horses, was thrown, and broke his leg. "What misfortune!" declared the neighbors again.

"Well see," the old man replied, "we'll see."

A few weeks later, imperial army came to the village to conscript all able bodied young men into the military. They did not take away the old man's son who was recovering from his broken leg. "how luck you are" said his neighbors again.

"Well see," the old man replied, "we'll see."

(adapted story)
Why I picked up this book: This was the library book club book
Mood: You want to read some brain science + music things
I think read this a long time ago, or at least bits and pieces of it for a paper I wrote and thought it was much better then. Having read many non-fiction books since then, I can say that it doesn't hold water to how well written modern science books are written. Heck, there's even a better "neuroscience of music" book out there. Also, he kept talking about meeting the discovers of the structure of DNA without mention of Rosalind Franklin and it made it feel dated. 2007, feels so long ago…